The tool change produced by Officine Dall'Alba LTD are mechanical modules separated from the machine tool on which they will be mounted, enabling it to exchange the tools, automatically, between the spindle headstock of the machine and the tools storage.

They are made from a store chain tool, a group guides applied to the machine tools upright and a tool exchanger formed by a moving carriage along the guides and a rotation body that performs the rotation of the levers gripping tools.

The guides are the link between the storage, the spindle of the machine tool, the translation of the carriage enables the achievement of the gripping position, the rotation, and the movement of insertion / extraction of the exchange lever allow the gripping and releasing of the tools on both the storage and the spindle.

This automatic tool change with moving carriage solution is designed for applications that require the installation of the storage out of the machine tool working area.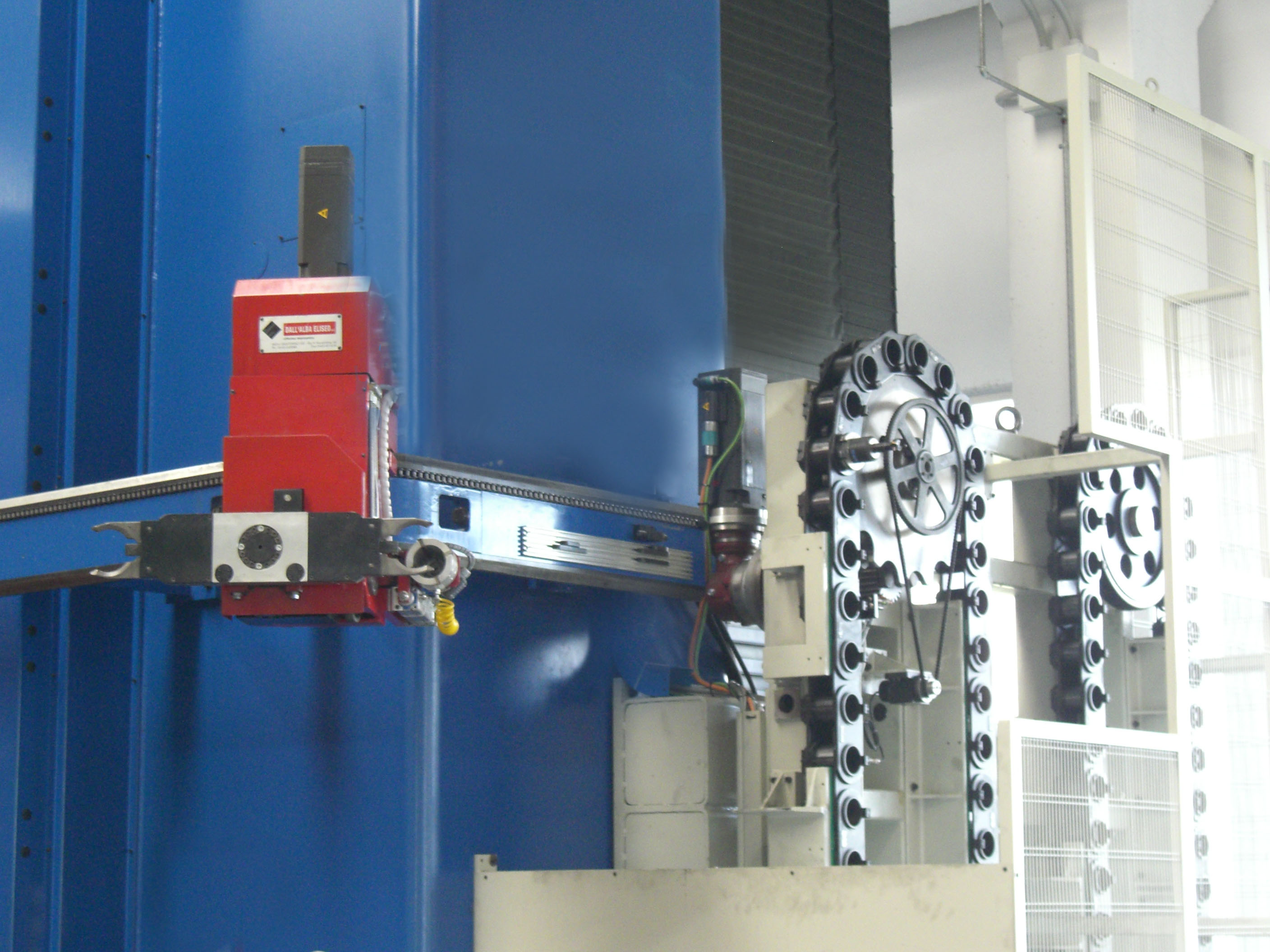 Change tool details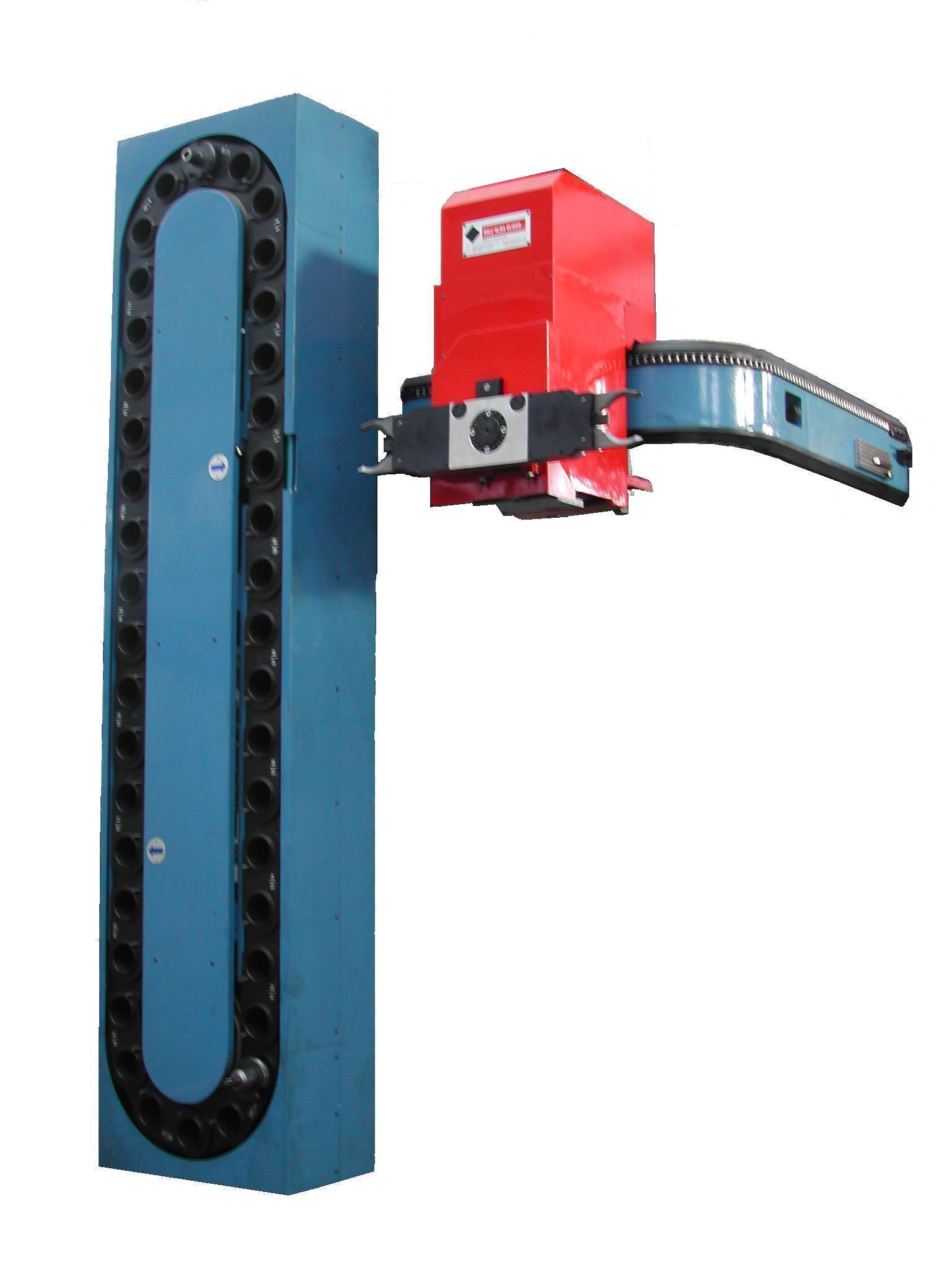 Details of tool change